by Victoria Gustafson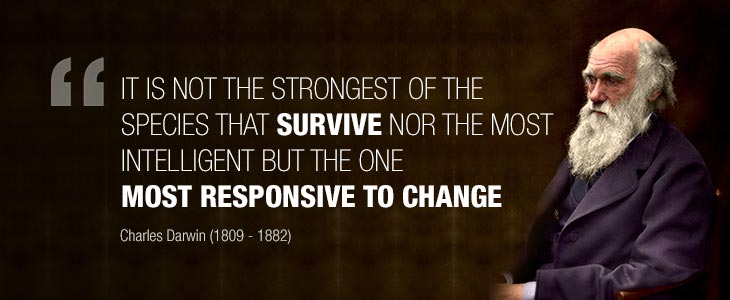 The onset of the COVID-19 pandemic is a testament to how quickly our world can change around us. We saw our everyday life uprooted – from consumers changing their buying habits, to retailers delaying store resets, to companies like Amazon changing the way they service their customers. Both consumer and business realities are shifting quickly, and consumers are learning to live without products and services they were just recently taking for granted. Nobody knows how long this will last, but no matter when things get back on track, this 'new normal' is going to look different. It's not a question of IF things will be different, but HOW. The longer the current situation lasts, the more changes we can expect to see. Companies would be well advised to strategically shape this new normal by taking the opportunities presented by the current disruption to reassess their business model, hone in on their competitive advantage, shed inefficiencies and put safeguards in place to minimize the effects of this and future extraordinary events.

Here is a list of practical steps businesses should consider to either become, or continue being agile. For CPG companies in particular, where promotional calendars and planograms are set a year in advance, and new products take 4-9 months to bring to the mass market, understanding what is fixed and what can be pivoted is crucial for long-term survival.

Lighten the balance sheet
One of the biggest expenses of most businesses is payroll. The more people you have on payroll, the harder it becomes to navigate sudden times of extreme contraction, when your needs for resources might be shifting quickly. In our gig economy finding qualified talent on contractual basis might be much easier than you think. Bringing in contractors will allow you the flexibility to match cash outlays with resources required at any particular time. For most companies, the perception is that hiring outside contractors might compromise company culture. This does not have to be the case. Putting additional rigor around interviewing and on-boarding contractors will ensure that you bring in people who help companies build the culture, not compromise it.

There are pros and cons to both hiring and outsourcing, but as a rule of thumb, any support position that does not contribute to your business' core competence, requires very narrow expertise or builds non-transferable and non-scalable skills is a good candidate for outsourcing. Good examples of this are functions like HR, coaching and mentoring, commercial strategy development and procurement, but this list will be highly specialized for your specific business.

Lean into your Target Consumers

One of the basic tenets of marketing is that your product or service can not be all things to all people. If you target everybody with a very broad message, you are diluted messaging (one size fits nobody), leading to lower loyalty and sub-par return on investment (ROI). That is why it is extremely important to understand how to segment your consumer market based on geographic, psychographic, behavioral, demographic, or any other segmentation that make sense for your business. From all segments, pick 2-3 that have the highest likelihood to support the type of growth you are looking for. Once you choose your target segments, learn everything about them (no detail is too small) and focus on communicating, innovating and catering to them.

During times of uncertainty, your intimate knowledge of your target customers will make a difference in how effectively you are able to sustain the need for your product or service when everything else is in flux. How is limited availability of Instacart delivery slots affecting them? How will their habits change now that the consumer can't leave the house? What does the presence of kids in the house (and the necessity to homeschool and supervise them) reflect on their priorities? Having a deep understanding of how their behavior changes will inform your messaging, shape your promotional offers, determine your content strategy and marketing spend prioritization.

Develop local relationships with retailers

Retailers' realities are turned inside out as well. In the world where most categories are managed on a rigid schedule, handling extreme events is a challenge. Supply chain can be quickly refocused on products in the highest demand, predictable sales and traffic drivers. This will force distributors to allocate most of their resources to prioritized products, leaving less attention to other more niche offerings. However, this shift of focus in the usual supply chain also presents an opportunity for savvy CPG companies to leverage their local retail relationships. During uncertain times, small companies can beat larger companies on their own turf by being fast, innovative and agile.

We already know that retailers are decentralizing decision-making, allowing store and department managers to have certain control over local assortment. This gives them permission to include, at their discretion, local products, including emerging brands, in the set. Disruptions are a good time to build a local retailer story and leverage your previously developed relationships to argue your case for product inclusion in the set. Retailers will be seeking to build up consumer baskets beyond basics, looking for higher ticket items that are not necessarily on the shopping list. For example, in the instance of quarantine, consumers might be seeking products that are on the intersection of indulgence, self-care and self-service to replace experiences that they used to get outside of home. Having a trusted relationship with local store management might result in inclusion in the set (even if it's temporary) to drive sales, build consumer insights and create a demonstrable sales case to further build distribution.

Lead with Insights

Small and medium CPG companies often make up with ingenuity, innovation, laser-sharp consumer focus and powerful personal stories for what they lack in resources. However, no matter how persuasive a brand's story is, at the end of the day their narrative is not what is going to be deposited to the bank. Sales are. That is why whether you are building a retailer story, or deciding on what sales channel or consumer target to focus on next, your actions have to be rooted in data, analysis and insights. Careful analysis and modeling of outcomes can provide clarity that your stakeholders are seeking. This will get you a seat at the table and your product on shelves.
There is a perception that insights generation, specifically obtaining data sets and conducting analysis, is costly. It can be, but it doesn't have to be. Find an insights professional you trust who can generate unique consumer insights cost-effectively using digital platforms, can negotiate a data buy from syndicated suppliers (think Nielsen, IRI, NPD, SPINs) and squeeze every insight out of the dataset, and is skilled with combining different data sources (including your internal ones) to weave a compelling story for a retailer, or a pivot story for your internal management team.
Have a 30-60-120 plan for recovery
We can't control how long the pandemic will last or how it will develop. However, what we can control is how your business is recovering from it. Yes, there will be ambiguity, but it's much better to have a plan and pivot than have no plan at all. Now is a good time, knowing what we already know about behavioral changes, to come up with short and medium term plans and contingencies. Will you have to raise capital? Do you have to quickly find a new distribution channel? Should you be starting strategic sourcing to identify a secondary source of manufacturing in case your main facilities are affected by infrastructure bottlenecks? How are you going to ramp down and then ramp up your team? What processes should be developed so that decision-making is more efficient in the future? All of these questions need to be asked, discussed and formalized. The recovery will come. However, the extent to which your business is affected and how quickly you can bounce back largely depends on how well you plan, understand trade-offs and work together as a team.

Be in control of shaping the 'new normal'
It might take a while, but this pandemic will end, just like many before it, and the 'new normal' will emerge. Will things go back exactly to where they used to be? We can say with certainty that this will not be the case. How will things change? That, to a large extent, depends on you. Take this time to plan and also think about how you can shape the new normal to drive your business and continue building a loyal customer base:
Review and adjust your product positioning and pricing
Deepen understanding of your target segments
Develop or deepen relationship with retailers
Rethink your organizational structure
Identify and address vulnerabilities the current situation uncovered
Amend innovation pipeline to lean into new learnings
Sharpen your sales story and develop distribution expansion plans
While this might be a challenging time, it's crucial to be able to view this as an opportunity to pause and plan for the future. With a clear, logical plan, the damage to your company can be minimized. Now more than ever, it's vital to lean into the 'new normal.'
About the author: Victoria Gustafson helps companies to achieve sustainable growth through creating sound strategy and flawless execution. A seasoned business executive and a certified executive coach, she helps clients achieve balance between profitability, customer loyalty, stakeholder interests and company culture.
Edited by Margo Levitan